Oct 18, 2017
Rosie Tait talks to Yoga Health Coach Annette Shellenbarger about the Detox experience and how what's expected in terms of results shifts over time.
Rosie and Annette first bonded over midlife reinvention. Rosie left her career in law and moved to Bali. Annette left her nursing career and moved with her husband to California just a couple of years ago.
As it turned out both had studied both yoga and the process of detoxification for a number of years prior to ending up in the Yoga Health Coaching tribe and for both their ideas about the process of detoxification have shifted and evolved.They discuss the absolute necessity to tailor make a detox to address individual needs and goals.
Rosie talks about her time at the Hippocrates Health Institute and her training as a raw food chef. Annette talks about her experimentation with raw food and how her ideas about detoxification have shifted as she completely immersed herself in the study of Ayurveda.
Both are about to embark on a sessional detox. Rosie is a mentor in Cate Stillman's seasonal Ayurvedic detox and Annette is also running a seasonal detox.
What you'll get out of tuning in:
How to work out what you really need from a Detox

What makes a really good detox

How to tackle Vata imbalance on a detox

How to create really great detox recipes
Links Mentioned in Your Episode:
Show Highlights:
2:10 — Midlife reinvention

4:30 — Anti-inflammatory diet elements

7:34 — Styles of detox

13:30 — Suggestions for Vata imbalance and smoothies

17:00 — What's in great detox

19:00 — How to create recipes
Your Favorite Quotes:
2:41 — "It's almost as if it's scarier not to do it." –Annette Shellenbarger

5:30 — "Disease...begins in our mind." –Annette Shellenbarger

10:50 — "With time as I head into my menopausal years my digestion has changed." –Annette Shellenbarger

11:35 — "There is no 100% right way." –Rosie Tait

17:00 — "For me now it's about how I am eating." –Annette Shellenbarger

24:40 — "Then there is the peace and you are not caught up in the madness of this world." –Rosie Tait
Guest Bio: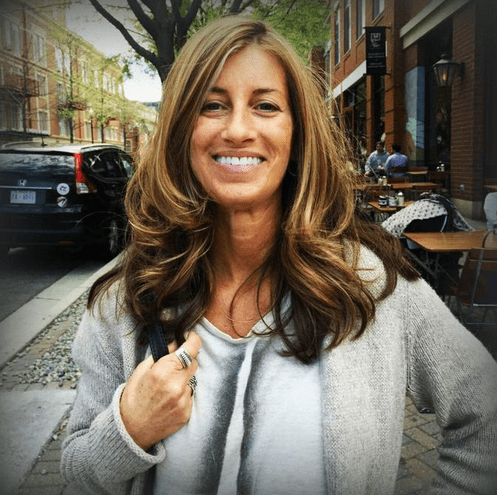 Annette Shellenbarger is a Registered Nurse, Ayurvedic Health Counselor, Registered Yoga Teacher, and Certified Yoga Health Coach. As a Registered Nurse, she worked in a kidney transplant unit, pulmonary care unit, oncology, trauma and surgery units, and Public Health.
She is also certified in nutrition through the Institute for Integrative Nutrition, and is currently a student at California College of Ayurveda. Her life's desire is to help people change the way they live in order to change the way they feel and age, and is especially passionate about helping people prevent and reverse chronic disease. Annette's Facebook & Website.
Bio: